University of Ljubljana (Univerza v Ljubljani), Slovenia - Coordinator

The University of Ljubljana (Univerza v Ljubljani, UL), established in 1919, is a public autonomous educational, research and artistic HE institution with rich tradition. It encompasses 23 faculties and 3 art academies. UL ranks among the top 500 universities according to the ARWU Shanghai ranking and among the top 3% Universities in the world according the Times ranking.
STUDY - on the European scale, by number of students, UL ranks among the largest HEI with more than 40.000 students. It covers all ISCED areas in the first and second cycle study programs and leads the way in some new developments in technology and research (cognitive science, nanotechnologies, environmental sciences and biomedicine). UL fosters basic, applied and developmental research, and strives to achieve excellence and the highest quality as well as to fulfil the highest ethical criteria in all areas of the sciences and arts. By number of employees UL ranks as medium-sized HEI and employs approximately 5.600 employees, with more than 3.500 academic staff (teachers and researchers).
HR EXCELLENCE - From 2008 UL is committed to respect the principles of the European Charter for Researchers and the Code of Conduct for Recruitment of Researchers and in 2012 developed its Strategy for the Researchers' Career Development 2012-2016 which led to European Commission permission to use the logo HR Excellence in Research in 2013.
RESEARCH ACTIVITY - UL is very active in national and international R&D and educational programmes, and creates almost half of the research results of Slovenia. UL researchers worked in 294 research groups on 165 national research programmes, 191 national research projects and 41 projects of CRP national targeted research programme with more than 3.000 certified researchers. UL is also very active in international research and education programs. In 2016 UL cooperated in 402 European projects, including
60 running FP7 and 38 HORIZON 2020 projects, 1 ERC grant and 304 other research, development and educational projects financed by EU programmes (CIP, COST, EUREKA, TEMPUS, LLP, ERASMUS+, DAPHNE, Safer Internet, Structural Funds, etc.). The UL researchers cooperate also in several NIH, UNESCO, NATO and other international projects. In the programming period 2007-2013 University of Ljubljana altogether cooperated in 745 European projects, including 163 FP7 projects, which rank UL on the first place in the EU-13 countries among the research organisations (source MIRRIS).
University of Rome Foro Italico, Italy

The University of Rome Foro Italico (Università degli Studi di Roma Foro Italico) is the only Italian and one of the few European vocational universities entirely devoted to sport and exercise science. It was created in 1998 from the upgrading of the previous Higher State Institute of Physical Education and as the direct heir of the National Academy of Physical Education established in the late 1920s in the especially developed and world famous monumental sport complex of "Foro Italico". There are 3 levels of sport education (e.g., bachelor, master's and PhD) offered in several sport areas: exercise and sport, adapted physical activity, sport coaching and sport management.
The University is a small institution but widely open to international cooperation, and enjoys a relevant international status, thanks to its history, facilities, the quality of its teaching and continuing-education activities, the strong emphasis on research and scientific achievement, the consistent strategy of internationalization. This has led, over the years, to strongly promote research and teaching mobility, develop European programs, and establish official agreements with about one-hundred universities in Europe, North and South America, Northern Africa and other regions. The University has a significant presence in international organizations such as the International Federation of Sport Medicine (FIMS), the European College of Sport Sciences (ECSS), the American College of Sports Medicine (ACSM), the European Network of Sport Sciences and Employment (ENSSEE). In 2010, a European Master in Health and Physical Activity was established with a number of partners particularly involved in sport science and public health issues in several EU countries. The European Master has also been effectively used as an instrument in a number of Tempus JEP developed and coordinated by the Foro Italico University with its partners to promote the health prevention through physical activity and the upgrading of sport science teaching and research in the Balkans and Northern Africa. The University has been and is still an active coordinator or partner in a variety of international programmes and networks, such as: International Master Program, International Doctorates, Leonardo placements and Transfer of Innovation, Erasmus IP's, MEDA, Comenius, Euromed, Thematic Network on Physical Activity, European Joint Programming Initiative on a Heathy Diet for a Healthy Life (DEterminats of DIet and Physical ACtivity-Knowledge Hub – DEDIPAC-KH). The University cooperates with the Italian National Olympic Committee for the development of sport curricula and is the national leader in dual career for elite athletes.
University of Limerick, Ireland

The University of Limerick (UL) is an independent, internationally focused university with over 13,000 students and 1,400 staff. It is a young, energetic and enterprising university with a proud record of innovation in education and excellence in research and scholarship. Its mission is to promote and advance learning and knowledge through teaching, research and scholarship in an environment which encourages innovation and upholds the principles of free enquiry and expression. University of Limerick has been an active participant in the EU's Erasmus programme for over twenty five years. University of Limerick was nominated as an Erasmus Success Story by the EU in 2009 and 2010. University of Limerick has 255 Erasmus University partners from 27 countries in Europe which send almost 500 students to University of Limerick every year. University of Limerick has participated in ~6 Erasmus+ partnership awards since 2014 and coordinator on one strategic partnership award. Colleagues within the Physical Education and Sport Sciences (PESS) department are currently involved in a Sports Collaborative partnership. University of Limerick has developed an effective research support service to assist in the management and oversight of these awards. This includes dedicated staff in human resources, finance and the research office.The faculty also have a dedicated research funding officer whose role includes post award support.
University of Coimbra, Portugal

The University of Coimbra (Universidade de Coimbra - UC) is an indisputable reference in higher educationand research in Portugal, due to the quality of the courses taught at its eight Faculties (Letters, Law, Medicine, Sciences & Technology, Pharmacy, Economics, Psychology & Education Sciences and Sports Sciences & Physical Education) and to the advances achieved in research in various areas of knowledge. This University is not only a true icon of Portuguese culture in the world, but it also pursues a policy of constant improvement in various fields, which allow it to reassert the high quality of research and teaching, as well as an active role in the development of businesses and industry. The history of UC dates back to the 13th century, since the University was established in 1290. Combining its long and valuable history with the pursuit for constant improvement, UC is considered as a Portuguese reference in the world, resulting not only from its history but especially from the activities that are here dveloped in the research and teaching fields as well as the participation in international contact networks. UC is among the major science and technology hubs for applied and fundamental research in Portugal. Over the years, UC has received national and international funding for hundreds of research projects. Nowadays there are more than two hundred research projects being carried out, some of which are directly financed by the European Commission and in which the university is the coordinator.
Institut National du Sport, de l'Expertise et de la Performance (INSEP), France

The National Institute of Sport, Expertise, and Performance (Institut National du Sport, de l'Expertise et de la Performance - INSEP is a French public institution (300 staff) operating under the aegis of the Ministry in charge of sports. It guides and supports the National Governing Bodies with a view to improving the performance of French teams on the world stage, while respecting athletes' integrity and facilitating the completion of their education and their labour-market integration. Each year, INSEP allows 600 talented and elite athletes, from 15 to 30, to combine sport and study or sport and employment and ensures the post-athletic career of former elite athletes. It provides VET courses to elite sports trainers and managers. It also conducts research in the field of sports performance. INSEP provides NGBs with national training facilities and supports the athletic conditioning of Olympic and Paralympic teams. INSEP has an internal scholarship with 150 students who prepare the "baccalauréat" (on place during 3 years in our high school) and other courses. We are in touch very often with the parents for their dual career.
European Athlete as Student (EAS) Network, Malta

The European Athlete as Student (EAS) Network is a non-profit organisation registered in Malta, founded during the European Year of Education Through Sport in 2004 with the support of the European Commission. Including its president, EAS has nine board members from nine European Member States. Its membership scheme is open for universities, sports schools and other educational establishments interested in high performance sport and also for sports clubs and federations which are willing to support their athletes in their studies. Its main aim is to support European athletes in combining high performance sport and education, their socalled 'dual career'. Thus, EAS stands for and promotes the benefits of dual career, for example balanced lifestyle, forward-looking career-planning and better peer relationships of athletes in the sporting and civil world. EAS actively supports EU efforts in promoting dual career by providing a platform for a better dialogue between educational bodies and sport organisations. In particular, EAS is acting as an observer in the EU Expert Groups on Human Resources Development in Sport and on Good Governance, and as a stakeholder for dual career of the Council of Europe's Enlarged Partial Agreement on Sport (EPAS) and the European Parliament.
European University Sports Association's EUSA Institute, Slovenia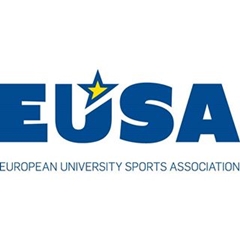 European University Sports Association (EUSA) is the governing body for university and college sport in Europe, having 45 national university sports member associations. As a pan-European non-governmental organisation, it links national university sport federations, universities, teams, individual competitors, volunteers and other partners throughout Europe.
EUSA Institute is a non-profit non-governmental entity, created by EUSA for the purposes of developing university sports, organizing sports events, carrying out sports activities and projects and providing education in sports at the university level. The main aim of EUSA Institute is to support development of university sport in Slovenia and Europe. It carries out professional, technical and organizational tasks aimed at providing education in sports at university level. EUSA mission is to maintain and develop regular communication between the national federations; to co-ordinate competitions, conferences, mass-sport-events and other activities; to represent university sport in general and the member federations in particular in relation to various European bodies; to disseminate throughout Europe the ideals of university sport in close collaboration with the International University Sports Federation (FISU) and other European organisations and institutions.
Italian National Olympic Committee (CONI), Italy

The Italian National Olympic Committee (Comitato Olimpico Nazionale Italiano - CONI), founded in 1914 and member of the International Olympic Committee (IOC) is the National Governing Body for Sport responsible for sports development and management in Italy. According to the power conferred by its Statutes, CONI is an umbrella organization reuniting 45 national sport federations, 19 associated disciplines, 15 organizations for sports promotion and 19 further cultural associations active in the sports field. An overall number of 95,000 sport clubs fall under CONI's jurisdiction, counting up to 11 million members. CONI's annual budget in 2015 amounted to 429,633,000 Euros, primarily funded by the Italian government. Specific Italian laws on sport (Law 426/1942; Law 178/2002; Law 15/2004) recognize the National Olympic Committee as National Governing Body for Sport and establish its tasks, competences, responsibilities and organization with the aid of CONI Servizi Spa. CONI Servizi is a Stock Company whose registered capital is entirely owned by the Italian Government. The organization and management of all CONI activities – especially those of economic/financial nature - are entrusted to CONI Servizi according to the provisions of Law 178/2002.
CONI leads, maintains and coordinates the organization of sport activities throughout the Country. It setsthe basic principles for the regulation of sport activities and for the protection of athletes' health, in orderto ensure the regular and proper conduct of competitions and championships. In addition, CONI setsprinciples to widespread sport activity in all age groups and population, paying particular attention to youthsport, sport at school, social responsibility initiatives together with the Italian Paralympic Committee, tosport activity for the disabled. Furthermore, as part of the legal sportive system, CONI sets principles againstexclusion, inequality, racism and xenophobia, and sets forth and promotes appropriate action against all forms of violence and discrimination in sport. CONI also ensures fair procedures to settle disputes in sport.
Sport Ireland Institute, Ireland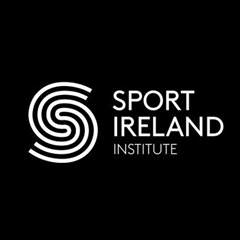 The Sport Ireland Institute is the national organisation mandated by the government that is responsible for High Performance Sport and the support of performance athletes in Ireland. It works extensively with all national federations of sport to provide Sports Science, Sports Medicine, training facilities, coaching and advisory support to Elite Athletes in Ireland. It also provides an Athlete advisory service in relation to the dual career.
The Athlete Advisory Service within the Sport
Ireland Institute is designed to address two key components – the performance environment around an athlete and the personal skills to operate effectively as a high performance athlete. The aim is to assist athletes achieve their performance goals by assisting them in managing all aspects of their lives that may impact on these goals. A well prepared and carefully planned athlete with a healthy balance in life is far more likely to achieve their performance goals. Our athlete advisors work with athletes to develop and enhance their personal performance management skills (planning, negotiation, communication) to ensure that their training and recovery are optimised and that their athletic life is balanced with other activities and demands.
Ginásio Clube Figueirense, Portugal

Ginásio Clube Figueirense was founded on January 1, 1895, and is currently the sixth oldest sports club in the country. It is the largest sports club in Figueira da Foz, both in terms of number of members and athletes, sports activities played and national competitions victories. At present, it has over 2000 members and in the 2015/16 season registered a total of 1070 athletes, of which 624 are affiliated to the National Federations of Basketball, Camping, Cycling, Football, Weightlifting, Kickboxing, Swimming, Rowing, Rugby, Table Tennis, Shooting, Triathlon, Volleyball. In the 2015/16 season 19 National titles were won in four sports and four athletes were selected to represent Portugal in international events. During the year 2016, Ginásio teams made a total of 278 trips (a weekly average of 5.3) outside the municipality of Figueira da Foz, covering 108 different locations, of which 102 in national territory and six abroad. Our athletes were present in the 17 districts of the Continent, in the Autonomous Region of Madeira, in Spain (Galicia and Andalusia), France, Ireland, Luxemburg and Estonia.